Dementia covers several diseases ranging from Alzheimer's to Parkinson's. When your mom or dad is diagnosed, it's scary, but it's also the right time to start making plans. If possible, don't put it off. Get a care plan in place as soon as you can.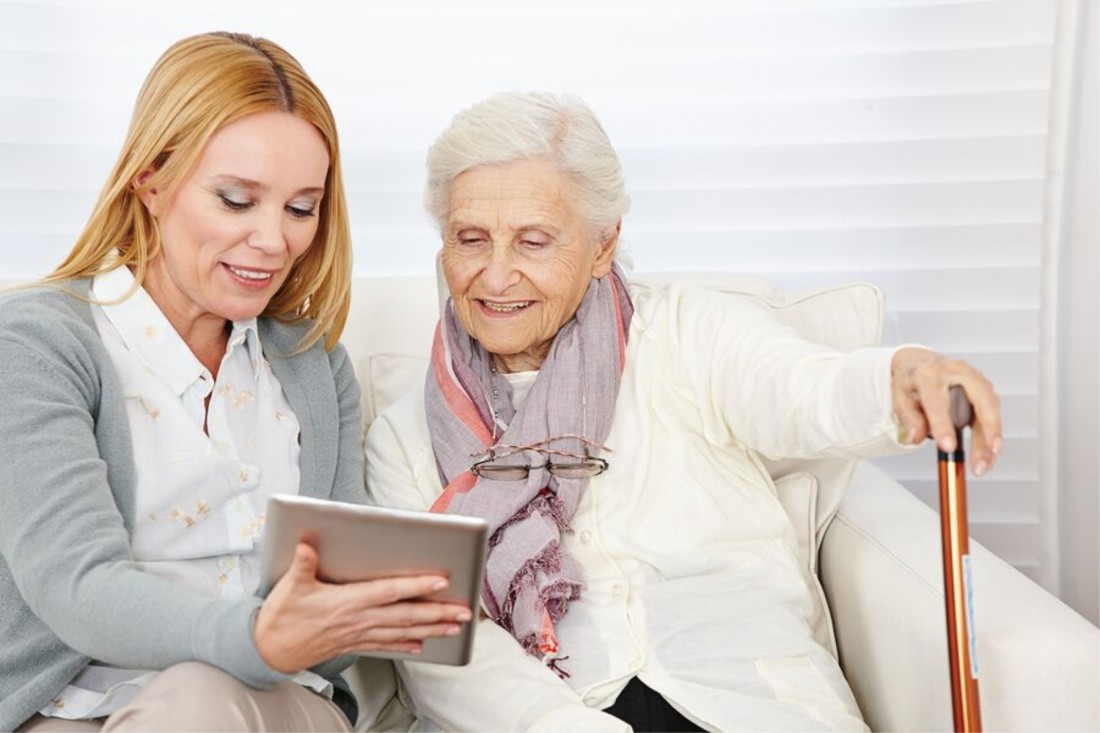 Depending on the disease, some adults live for decades. Others have just a few months before mental and physical skills deteriorate. You need to talk to your parent's doctor to better understand the progression and make plans.
While most people with Alzheimer's or Lewy Body live for up to 10 years, there have been cases of people living another 20 years. Parkinson's is usually in the 10 to 20-year range. Huntington's has an average lifespan of up to 30 years. Patients with Creutzfeldt-Jakob typically survive for no more than a year.
The earlier you get your parent used to an elderly care aide, the easier it is in the long run. As cognitive skills decline, your mom or dad won't know who some people are. Those they've known for years will be more familiar. A caregiver from the past year or so will be a stranger. How do you successfully introduce a caregiver?
Go Over Plans in Advance
Before the caregiver arrives, go over the daily plans with your mom or dad. Talk about why elderly care services are needed. When your parent says they're capable of being on their own, don't argue. Make it all about you. Say you'd feel better if there was someone around to help if help is ever needed.
Emphasize that the caregiver's role is to help with the things your parent finds harder to do like housework or meals. Caregivers are also there for friendship and companionship on walks, while gardening, or while watching a favorite movie.
Be Available for Introductions
Make sure you are in your parent's house when the caregiver is there for the first week or two. Anxiety will be present and that may make your parent less likely to cooperate. It's hard having someone new help you out with things you used to do independently.
Sit back and let the caregiver handle it. If your parent isn't listening or cooperating, step in when asked. Don't jump in without the caregiver first asking for help.
Step Away as Your Mom or Dad Adjusts
As your parent gets used to the caregiver, take time to run errands. Leave the house for short periods and see how things go. You'll be able to extend the amount of time you're away from the house. Eventually, you can go to work or leave for an entire day without your parent fearing your departure.
Call an elderly care specialist about part-time caregiver services. Let your mom or dad spend a few hours each week getting used to a caregiver. As needs increase, you'll be able to add elderly care services with ease.
If you or an aging loved-one are considering hiring Senior Care in Birmingham, MI, or the surrounding area, please contact the caring staff at CareOne Senior Care today. Call us at (248) 308-2777.