Our Care Guarantee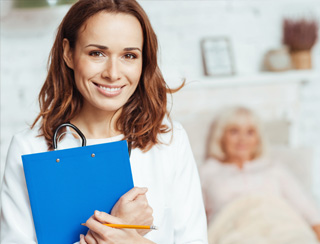 Quality Care from the Top Rated Home Care Company in Southeast MI
We understand the importance of remaining independent and living in your own home. Home is where memories are made, where we feel safe, secure, at our best and where we want to stay. Whether you are aging in place, recovering from an accident, fall, stroke or need assistance with a disability or chronic disease, we can help!
---
Our Commitment to You
Our mission has always been to empower you or your loved one to stay connected with their individuality by enhancing their quality of life, wellness and independence in their own home. With the right assistance and the ideal care plan in place, remaining safely at home is everyone's first choice.
Our Five Star CARE Guarantee:
Care Quality Guarantee - We hire highly skilled, professional caregivers from the top 10% in the market. These individuals are pre-screened, interviewed, assessed, reference checked and given a comprehensive state and federal background check.
A+ Satisfaction Guarantee - We stand behind the home care services we provide with a 100% satisfaction guarantee. You can trust that any possible conflict will be handled promptly and any issue that arises during the course of our care will be remedied.
Reliability Guarantee - Our caregivers will be there for the scheduled shift. The CareOne advanced telephony scheduling system verifies within 10 minutes if they are or are not at their scheduled shift. Ideally, clock-ins are made with a home phone, but if not our GPS system manages this for us and will even verify the location of a clock-in and clock-out. In the rare event that a caregiver is unable to keep their shift, we have back ups and will provide a suitable replacement. We understand that accountability and reliability are critical to your home care service.
Employee Guarantee - All of our caregivers are employees, not independent contractors like some other providers. Therefore, all our caregivers are covered by worker's compensation and unemployment insurance, FICA and income tax withholding. Additionally, they are bonded and insured for your peace of mind.
---
Contact us today to schedule a free in-home assessment and learn more about how we can help you or your loved one maintain their independence at home.