Careers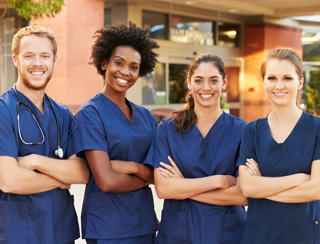 Rewarding Home Care Career Opportunities in Ann Arbor and Novi
Words we use to describe our in-home caregivers are caring, dependable, trustworthy and good communicators. Does this sound like you?
CareOne Senior Care is committed to helping our seniors, the disabled and those recovering from accidents or surgery.
We are focused on helping them remain safe, independent and happy in the comfort of their own homes. We are seeking compassionate and dedicated employees to join our team and fulfill our commitment.
We believe in education, teamwork, recognition and helping you be the best you can be. Our goal is to foster employee retention, loyalty, achievement and growth through outstanding support, competitive compensation, on-going training and advancement opportunities.
Ready to work with the best home care company in Southeast Michigan?
At CareOne Senior Care, we settle for nothing less than the best people, the most caring and competent caregivers and the highest level of professional standards! Apply today through our online application.
---
Hiring Process/Qualifications:
High School Diploma/GED
1 year caregiving experience
Driver's License / Car Insurance / Transportation
Pass Criminal Background Check / Skills Assessment
Excellent references / communication skills
Professional, honest, accountable, and reliable
Job Responsibilities:
Ensure and maintain a safe, secure and healthy environment
Assist with ADL's bathing, toileting, meal preparation, grooming, oral care, etc.
Light housekeeping, laundry, possible transportation
Notify supervisor of changes or unusual conditions
Communicate professionally with client, family members and CareOne team
Follow prescribed care plan and maintain client record keeping
Ability to lift, turn and reposition clients as needed
Employment Benefits:
Flexible schedule
Referral bonuses
Recognition programs
FREE Continuing Education with 12 certification programs
Mentoring program
One-One Caregiving
Our Training
We are committed to providing our clients with the most professional caregivers in the area. In order to ensure this, we look for warm, honest, caring people, and then we help them to gain the education necessary to become the best around. Our caregivers have the opportunity to become Certified Companion Aides, CCA's®, a designation that elevates their knowledge and status in the industry.
Those who complete the Certified Companion Aide (CCA®) program have successfully completed an exclusive training program specifically designed for companion caregivers. This program, derived from a popular certified nursing assistant program, is a compilation of the best standards and practices available in companion care, focusing on 19 essential care subjects, including:
Professionalism
Understanding Aging
Safe and Comfortable Transfers
Chronic Medical Conditions
Infection Control
Maintaining Safe and Healthy Home Environments
Nutritional Needs
Meal Planning and Preparation
And much more!
No other companion care company offers such a comprehensive training program. Clients can trust that our CCA's ® will perform their duties with professionalism and dedication while they help our clients maintain their independence and treat them and their loved ones with the dignity and respect that they deserve. Our CCA's ® represent some of the finest caregivers in the industry.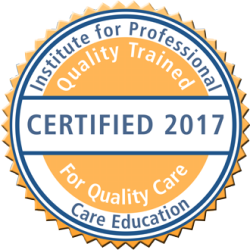 FREE Ongoing Training and Certification for Employees!
Our caregivers are the heart of our business and we want to help you develop your skills to be the best caregiver that you can be! Caregivers and employees can complete training and earn certification in specific conditions. Our training program can help you brush up on skills you already have or excel you to becoming a certified care provider!
Certifications Include:
Dementia Care Certified
Mental Health Care Certified
Diabetes Care Certified
Post Hospital Care Certified
Parkinson's Care Certified
End of Life Care Certified
---
Work as a Caregiver or CNA with CareOne Senior Care!
Thank you for your interest in working with us to make life better for seniors and their families. We look forward to being able to discuss employment opportunities with you, and to advance your training, skills and career. You can start the process of becoming a caregiver with CareOne Senior Care by submitting an application.
Apply today through our online application:
---
Contact us today to schedule a free in-home assessment and learn more about how we can help you or your loved one maintain their independence at home.