Senior Care Services in Novi & Ann Arbor MI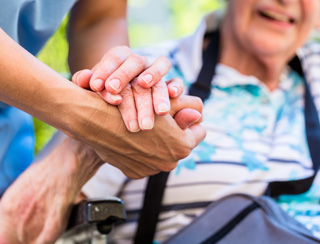 Senior Care in Southeast Michigan
Aging adults, depending on their health and living situations, have a variety of needs. One need that is important for all seniors, whether they are living alone, in a group home or in an assisted living facility, is companionship.
In-home companion care services can help seniors with many necessary activities, such as serving meals and providing medication reminders. One of the most crucial services they provide is, simply, companionship. Companions go beyond caregiving and provide a social connection that many seniors lack, sharing with them the types of simple social activities that enrich all our daily lives.
---
Companion Care Activities for Seniors
CareOne Senior Care believes that all individuals can benefit from simple, stimulating and fun activities, either physical or mental. Activities that are structured to improve the individual's overall functioning, such as memory games or physical movement exercises, are an effective tool for helping to improve and maintain functions such as memory, mood and mobility. Caregivers are trained and ready to incorporate strategies in our companionship care services when they think their client will benefit and enjoy these life-enhancing activities.
Companionship is vital to seniors who may feel isolated and alone. Affordable companionship services can be a lifesaver to many elderly adults who look forward to their caregiver visits and count on their companions to provide them with compassionate care, as well as good company.
---
Compassionate Senior Companion Care Services
Companion care sessions are also a chance for the caregiver to check in on the senior's overall well-being. Companion care is an important adjunct to physical care services, like personal grooming or changing bed linens, since it addresses the whole person, body and spirit. Many seniors are less verbal in their elderly years, so in addition to conversational cues, an attentive companion caregiver may pick up on changes in mood, extra fatigue or other signs the client may need additional help or special attention.
No matter what the living or health situation may be, seniors can benefit from the many services provided by a companion caregiver.
Activities of Daily Living Include:
Safety and security checks
Managing daily routines
Mail and personal correspondence
Small home projects
Hobbies and games
Reminders (medications, appointments, etc.)
Reading and conversation
Memory care activities
Physical movement
Trips outdoors to benefit from fresh air and sunshine
Transportation for errands and appointments
Attendant care during social events and outings
Our companion caregiver will also interact with family members to keep them informed of the activities and well-being of their loved one.
Schedule Your FREE Assessment Today!
---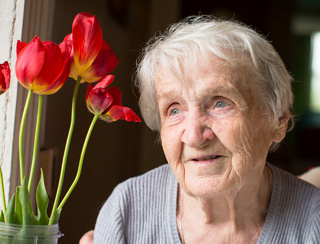 Dementia and Alzheimer's
CareOne Senior Care specializes in providing professional home care services for Alzheimer's patients and their families. We are uniquely qualified and provide special training to not only better understand the disease, but to also learn skills to best manage the care of Alzheimer's and dementia clients. In addition, our certified dementia practitioner will oversee the professional caregiver team, assist in managing the customized care plan and make sure the best practices are implemented.
What is Dementia?
Dementia is a general term for a decline in mental ability severe enough to interfere with daily life. Memory loss is one example. Alzheimer's is the most common type of dementia and causes problems with memory, thinking and behavior. Alzheimer's disease accounts for 60 to 80 percent of all dementia cases.
More than 5 million Americans are living with Alzheimer's disease today, and many are cared for by family members in the home. Unfortunately, the disease can often present some unique physical and emotional challenges. If your loved one has been diagnosed with Alzheimer's or you are experiencing challenges with providing care, we are here to help.
---
Specialized Care for Parkinson's
At CareOne Senior Care, we work with families and their loved ones every day, providing in-home assistance to ensure safety, independence and continued quality of life. Research has led to significant and improved care options that bring hope to thousands.
The goal with any diagnosis or disease is to better understand it in order to provide the best care and assistance possible.
Understanding Parkinson's:
What is Parkinson's?
Early Warning Signs
Motor Symptoms
Non-Motor Symptoms
Diagnosis
Treatment
Living Well
Caregiving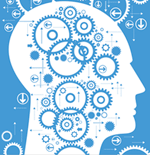 In Home Care for Parkinson's Disease
The first Activities of Daily Living (ADL's) affected by Parkinson's Disease typically include the ability to dress, walk or get in and out of bed. While treatment for Parkinson's disease can provide dramatic relief from symptoms, later stages may require additional support at home. CareOne Senior Care has a certified Parkinson's disease team leader on staff to help support the care team and family of a Parkinson's client living independently in their own home.
---
Hospice Assistance - Honoring End of Life Care
Hospice is an incredibly personal experience. It's all about love and support, as well as making someone comfortable. CareOne Senior Care provides hospice assistance and works closely with the hospice provider of your choice. Our certified End of Life team leader and professional caregivers will become part of your hospice care team, making sure that your loved one receives the absolute best care and support possible.
When to Consider Hospice?
Healthcare goals turn from care to comfort
Diagnosis of a life-limiting illness is received
More tests and treatment detract from quality of life
A physician supports the decision to choose hospice
Compassion, Dignity and Support - We are committed to helping families and their loved ones live every day to the fullest.
---
Contact us today to schedule a free in-home assessment and learn more about how we can help you or your loved one maintain their independence at home.