As your parent's caregiver, we know you have been intentional about ensuring your parent has the best quality of life.
You're helping your parent live out her days in her beloved home. It's possible you've hired a senior care provider to help her with daily or weekly tasks, and/or you've enlisted the help of neighbors and family members to help your parent feel less lonely by regularly checking in with your parent.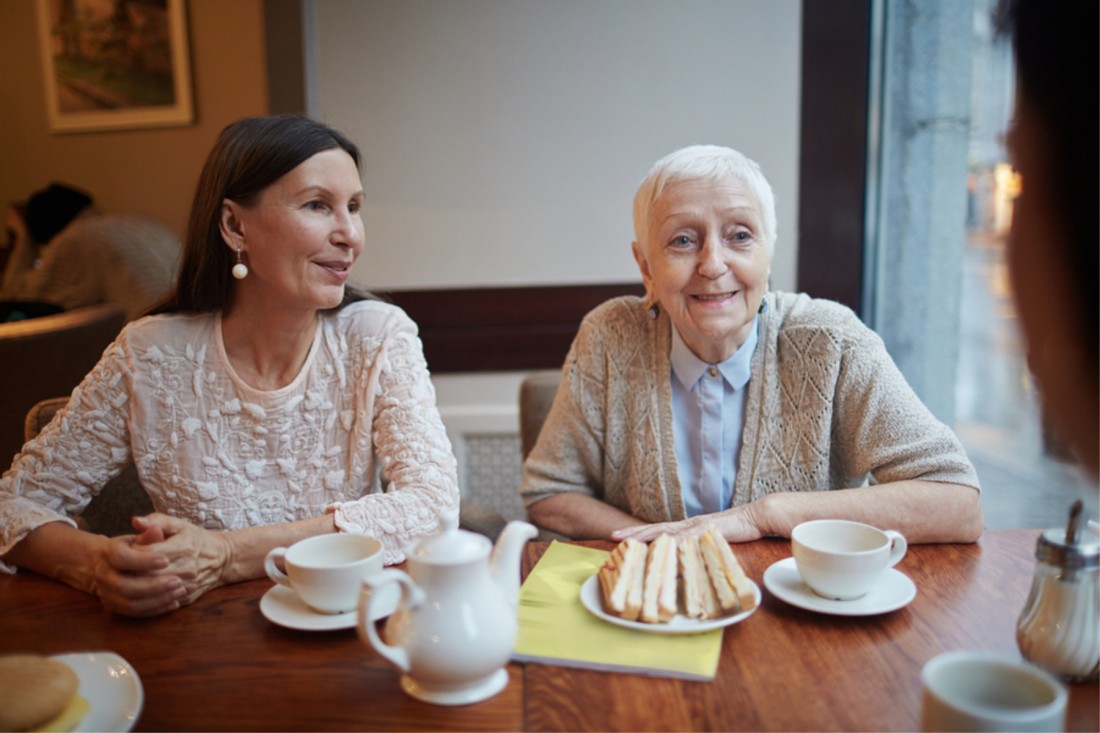 For you to ensure your parent's quality of life is the best it can be, it's also important that you focus on your own self-care. Having yourself in the best health, lets you serve your parent with a better attitude and more energy. Here are some tips to help you have a good quality of life while caretaking for your parent.

Set Boundaries
It's okay to say no to some things, whether those are things that involve specific caretaking tasks for your parent or things in the rest of your life. Saying "No," can often seem hard and selfish but by saying "no" to something that isn't as important, you may open yourself up to say Yes to something more worthy of your time and effort.

Enlist Help
As mentioned at the beginning of this article, it's important to enlist help where you can and to admit you can't do it all yourself. As you care for your aging parent, look to grandkids and nieces and nephews that can either help by providing companionship to your aging parent or doing chores. Younger kids can visit (even if it's only a window visit), draw pictures or send letters to brighten your parent's day. Older kids can help with lawn care, shoveling snow or even laundry. They can also join your parent in a game of checkers or cards.
Neighbors that your parent has a relationship with can also be a great help. If you don't live near your parent, it helps to have a neighbor that can pop over and knock on the door when your parent isn't picking up the phone. Or if your parent has a neighbor with a great snowblower, see if that neighbor will consider cleaning off your parent's sidewalks when the snow falls.
There's also always the option of hiring a professional home care provider to visit your parent. You can work with them to fill in those gaps that you aren't able to maintain on your own, such as cleaning your parent's home or driving your parent to the store for groceries.

Let the Little Things Go
Creating perfectly spotless windows may not be the way you want to spend a Saturday morning with your aging parent. Together, with your parent, learn to let some little things go so you can take time to do things that will bring you both joy and provide memories that you'll cherish.

Take a Break
As a caregiver spending all of your energy taking care of your parent, sometimes the other people in your life feel neglected or forgotten about. Set up a good team around your parent so you can get away with your family and spend time focusing solely on them. It will be worth the effort as you come back refreshed and able to continue to caretaking for your parent.

Your quality of life will affect your parent's quality of life so celebrate Quality of Life Month this January by putting yourself first once in awhile.
If you or an aging loved-one are considering hiring Senior Care in Plymouth, MI, or the surrounding area, please contact the caring staff at CareOne Senior Care today. Call us at (248) 308-2777.