CareOne Senior Care continues to operate under standard operating procedures to protect our clients throughout the entire year. We do not allow our staff who may have a common cold or flu to interact with our Seniors while sick.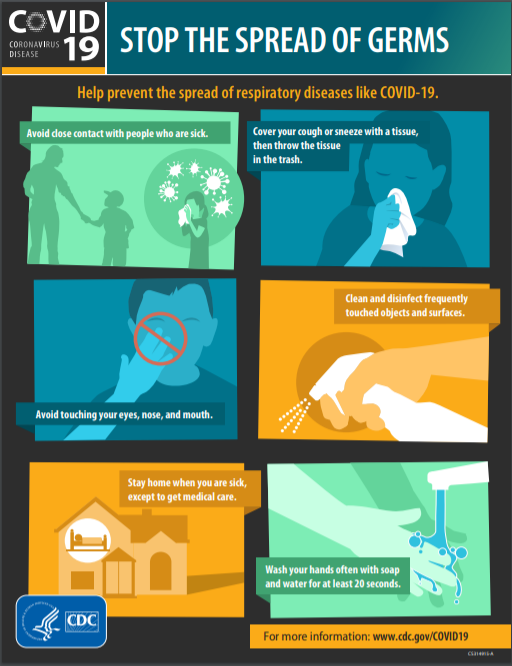 Please click here for a Printable Version: Stop The Spread Of Germs

With the Coronavirus concerns, CareOne Senior Care is taking additional proactive precautions to protect our clients, employees, and community partners. In addition, we are taking the opportunity to revisit and reinforce standard practices.

CareOne Senior Care will:
Continue to monitor accurate and consistent information from the Centers for Disease Control and Prevention (CDC) on best practices and make adjustments as needed.




Educate our employees and clients on how COVID-19 spreads.




Ensure employees have access to the necessary protection and reeducate employees on how to use Personal Protective Equipment, Blood Borne Pathogens, and proper handwashing technique.




Comply with all Directives from our Senior Community Partners.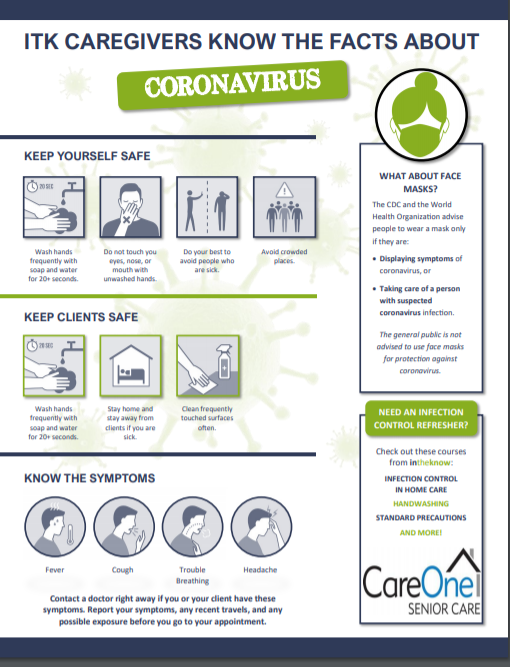 Please click here for a Printable Version: Coronavirus
If you have any questions regarding these precautions, please reach out to us.
Thank you



If you or an aging loved-one are considering hiring a Home Care in Novi, MI, or the surrounding area, please contact the caring staff at CareOne Senior Care today. Call us at (248) 308-2777.