CareOne Senior Care, a Master Care Partner of Electronic Caregiver® and Addison Care™, offers a customized Smart Health Hub solution for community residences to monitor health, wellness and reduce the spread of infectious diseases.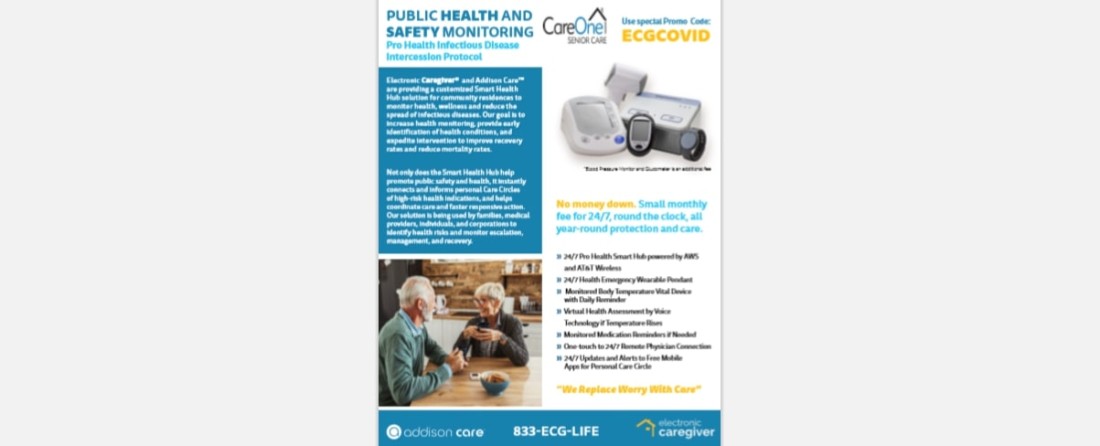 Call Electronic Caregiver for more information and let them know that CareOne Senior Care helped you connect!
» 24/7 Pro-Health Smart Hub powered by AWS and AT&T Wireless




» 24/7 Health Emergency Wearable Pendant




» Monitored Body Temperature Vital Device with Daily Reminder




» Virtual Health Assessment by Voice Technology if Temperature Rises




» Monitored Medication Reminders if Needed




» One-touch to 24/7 Remote Physician Connection




» 24/7 Updates and Alerts to Free Mobile Apps for Personal Care Circle
If you or an aging loved-one are considering hiring a Home Care in Novi, MI, or the surrounding area, please contact the caring staff at CareOne Senior Care today. Call us at (248) 308-2777.