Livonia MI's First Choice For In Home Care
CareOne Senior Care - Experts in In Home Care throughout Livonia!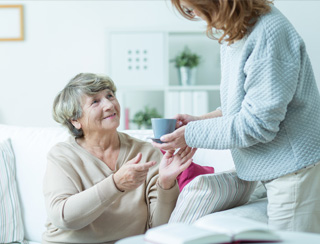 CareOne will provide the assistance you need to make sure that home is where you want to be. CareOne Senior Care is committed to enriching lives by providing nurturing, compassionate, reliable and affordable non-medical in-home care.
Before beginning our services, we need to know more about you and your loved one. Our transition care manager will meet with you and complete a complimentary assessment to determine your care needs. Our goal is to get to know you, understand your lifestyle, what's important to you, any current medical conditions and the level of assistance needed to remain independent at home. We thoroughly explain the services available, answer all your questions and develop a client-centered care plan specifically for you. Completing this process also helps us to match you with your ideal caregiver.
Types of In Home Care Provided in Livonia:
Private Home
Hospital and Rehab Sitter Services
Senior Apartments
Independent Living
Assisted Living
Nursing Home Sitter Service
We are here to help! You can reach out to us at any time without ANY pressure to commit to our services. Simply call or message us so that we can learn more about your unique situation and share how our caregivers can improve the quality of your life!
In most cases, the specialty care services through CareOne Senior Care are in addition to our standard home care services. They may be provided in one hour blocks as a short visit or part of a daytime or 24/7 care plan. Our care managers will work with you, your family, doctors and other healthcare professionals involved in your care to customize a care plan that meets your needs. Much of our specialized care focus will center around training and education to assure the best possible outcomes.
---
A Higher Standard of Services:
Caring Companionship
Accidents / Disabilities / Rehab
Light Housekeeping and Laundry
Medication Reminders
Transportation and Errands
Long-Term Care Insurance
Bathing and Personal Care
Dementia / Alzheimer's / ALS care
Meal Planning and Preparation
Hospice Assistance
Hourly, 24 Hour and Live-In Care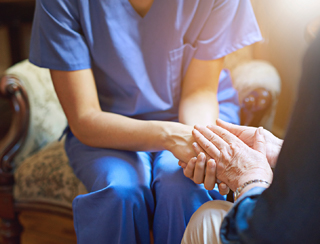 CareOne Senior Care believes that all individuals can benefit from simple, stimulating and fun activities, either physical or mental. Activities that are structured to improve the individual's overall functioning, such as memory games or physical movement exercises, are an effective tool for helping to improve and maintain functions such as memory, mood and mobility. Caregivers are trained and ready to incorporate strategies in our companionship care services when they think their client will benefit and enjoy these life-enhancing activities.
Companionship is vital to seniors who may feel isolated and alone. Affordable companionship services can be a life-saver to many elderly adults who look forward to their caregiver visits and count on their companions to provide them with compassionate care, as well as good company.
---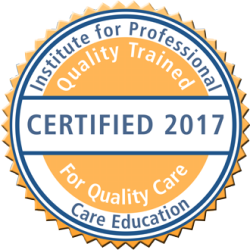 Highly Skilled and Exceptional Training
CareOne Senior Care's caregivers are dedicated to providing the highest standard of home care assistance, and are trained through CareOne University in nutrition, ethics, infection control and more! CareOne Senior Care provides intensive ongoing training to ensure that caregivers are always up to date with the latest care procedures for our clients.
---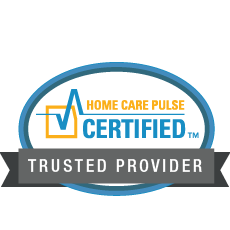 Home Care Pulse Certified
As a Home Care Pulse Certified provider, we are committed to giving you or your loved one the best in home care possible. We are actively gathering feedback from clients each month. As a client of a Home Care Pulse Certified provider, your feedback will be important to us and will help us better care for your needs.
---
"CareOne Senior Care has very accessible owners that know their client's needs. They provide quality care and have caring, reliable and dependable caregivers. I depend on CareOne 100%! "

-Capucine W.
2017
---
If you or a family member could benefit from our in home care in Livonia, don't hesitate to contact us today for more information! Our team of caregivers are sure to help your family in this time of need, so don't wait to claim your free in-home assessment and learn more about how we can help you or your loved one maintain their independence at home.