Premier Home Care Agency Services In Farmington Hills MI
Contact CareOne Senior Care For All Your Home Care Agency Needs In Farmington Hills MI!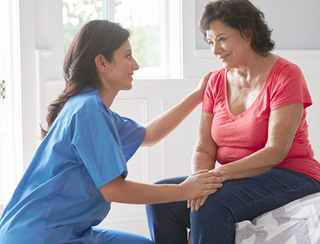 Here at CareOne we're devoted to one thing - helping seniors, the disabled, and recovering patients live a happy and healthy lives. Our caregivers can help your loved ones maintain their freedom, independence and safety all while ensuring that they're taken care of. Our trustworthy and compassionate caregivers can provide in-home assistance for as little as one hour to 24/7 or live-in care.
CareOne Senior Care provides assistance to clients with illness, chronic conditions or because their current provider or spouse needs additional support. At CareOne Senior Care, we understand caring for the ones we love can be rewarding, but also challenging while balancing work, children and other responsibilities. For most clients and families, there comes a time when additional assistance is needed.
Types Of Home Care Offered in Farmington Hills MI:
24 hours a day / 7 days a week
Hourly Care
Live-In Care
Holidays
---
Surgical Recovery Home Assistance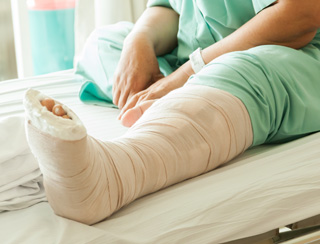 Most patients need help in the days following surgery, and at least some ongoing assistance until they are fully recovered to resume their normal daily routines.
A Certified Nursing Assistant (CNA) or a Home Health Aide (HHA) can help ease the transition from surgery to recovery. Whether assistance is required 24/7 or for just a few hours a day, our caregivers can make sure your loved one is comfortable, safe, and at ease. Regular day-to-day support after surgery is a key element in reducing recovery time. Providing strong post-surgery support is one of the best ways to assure a faster and healthier recovery.
The professional caregivers from CareOne Senior Care can help surgery patients during the crucial days, weeks or months following their operation. Our caregivers provide assistance with day-to-day needs and can help with many tasks such as:
Bathing, Grooming and Dental Hygiene
Toileting Assistance
Turning and Positioning
Dressing and Getting In and Out of Bed
Bedding Changes
Medication Reminders
Movement and Rehabilitation Exercises
Meal Preparation, Including Special Diets and Nutrition
Assistance with Eating And Drinking
Laundry and Light Housework
Shopping and Other Errands
Transportation To/From Appointments
Companionship
Pet Care
---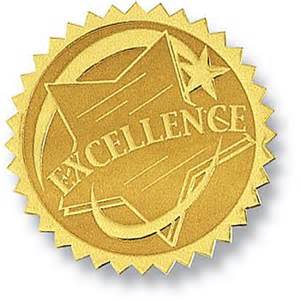 Reliable and Professional
We require all caregivers clock in and out of their shifts using a telephony system or online GPS tracked portal to ensure that caregivers are on time and accountable. Families can view the caregiver arrival in real time by logging in to the Family Room Portal, providing peace of mind that your loved one's caregiver has arrived in the home.
---
"Words cannot express my gratitude and thankfulness for all that the CareOne staff did for my mother and family. The CareOne team treated all of us as we were all one big family. Their patience and understanding were comforting to all of us. They paid attention to the smallest details."

-Judy D.
May 2016
---
If you or a loved one are in need of home care agency services, contact us today! We would love to help you in this time of need. Request more information and see why CareOne is the #1 choice for home care agency!