High-Quality Caregiver Services Near Royal Oak MI
CareOne Senior Care - Experts in Caregiver Services throughout Royal Oak!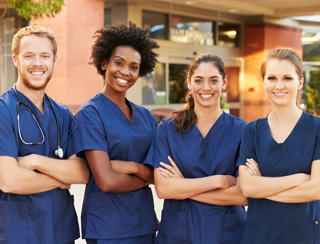 When home is where you want to be, CareOne will provide the assistance you need. CareOne Senior Care is committed to enriching lives by providing nurturing, compassionate, reliable and affordable non-medical in-home care.
CareOne Senior Care provides assistance to clients with illness, chronic conditions or because their current provider or spouse needs additional support. At CareOne Senior Care, we understand caring for the ones we love can be rewarding, but also challenging while balancing work, children and other responsibilities. For most clients and families, there comes a time when additional assistance is needed.
Types of Caregiver Services Provided in Royal Oak:
24 hours a day / 7 days a week
Live-In Care
Hourly Care
Holidays
We are here to help! You can reach out to us at any time without ANY pressure to commit to our services. Simply call or message us so that we can learn more about your unique situation and share how our caregivers can improve the quality of your life!
CareOne Senior Care offers a wide range of in-home care services ranging from basic companion level care to highly skilled in-home nursing care. If you or a loved one has had an auto accident, fall, injury on the job or is a senior in need of advanced care, having a registered nurse on your care team can be very beneficial. Specialty care by a registered nurse can either be in the form of care management or services provided by the RN. Our transition care managers will design a care plan specific to you and your needs.
---
A Higher Standard of Services:
Caring Companionship
Accidents / Disabilities / Rehab
Light Housekeeping and Laundry
Medication Reminders
Transportation and Errands
Long-Term Care Insurance
Bathing and Personal Care
Dementia / Alzheimer's / ALS care
Meal Planning and Preparation
Hospice Assistance
Hourly, 24 Hour and Live-In Care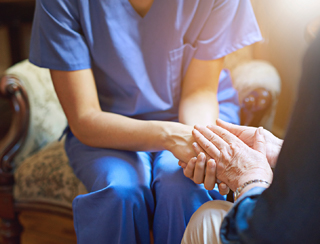 Companion care sessions are also a chance for the caregiver to check in on the senior's overall well-being. Companion care is an important adjunct to physical care services, like personal grooming or changing bed linens, since it addresses the whole person, body and spirit. Many seniors are less verbal in their elderly years, so in addition to conversational cues, an attentive companion caregiver may pick up on changes in mood, extra fatigue or other signs the client may need additional help or special attention.
No matter what the living or health situation may be, seniors can benefit from the many services provided by a companion caregiver.
---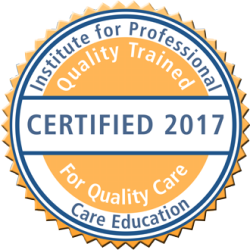 Highly Skilled and Exceptional Training
CareOne Senior Care's caregivers are dedicated to providing the highest standard of home care assistance, and are trained through CareOne University in nutrition, ethics, infection control and more! CareOne Senior Care provides intensive ongoing training to ensure that caregivers are always up to date with the latest care procedures for our clients.
---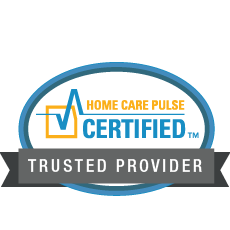 Home Care Pulse Certified
As a Home Care Pulse Certified provider, we are committed to giving you or your loved one the best in home care possible. We are actively gathering feedback from clients each month. As a client of a Home Care Pulse Certified provider, your feedback will be important to us and will help us better care for your needs.
---
"Very Compassionate and hands on management is what makes the difference with CareOne. I would strongly recommend them!"

-Gary V.
January 2016
---
If you or a family member could benefit from our caregiver services in Royal Oak, don't hesitate to contact us ASAP for more information! Our team of caregivers are sure to help your family in this time of need, so don't wait to claim your free in-home assessment and learn more about how we can help you or your loved one maintain their independence at home.