High-Quality Home Care Agency Services Throughout Canton MI
Choose CareOne Senior Care For All Your Home Care Agency Needs In Canton!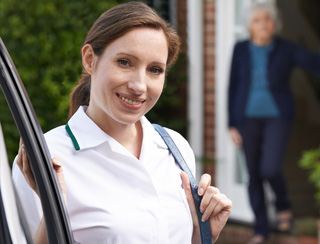 Here at CareOne we're devoted to one thing - helping seniors, the disabled, and recovering patients live a happy and healthy lives. Our caregivers can help your loved ones maintain their freedom, independence and safety all while ensuring that they're taken care of. Our trustworthy and compassionate caregivers can provide in-home assistance for as little as one hour to 24/7 or live-in care.
Before beginning our services, we need to know more about you and your loved one. Our transition care manager will meet with you and complete a complimentary assessment to determine your care needs. Our goal is to get to know you, understand your lifestyle, what's important to you, any current medical conditions and the level of assistance needed to remain independent at home. We thoroughly explain the services available, answer all your questions and develop a client-centered care plan specifically for you. Completing this process also helps us to match you with your ideal caregiver.
Types Of Home Care Offered in Canton:
Private Home
Hospital and Rehab Sitter Services
Senior Apartments
Independent Living
Assisted Living
Nursing Home Sitter Service
---
Surgical Recovery Home Assistance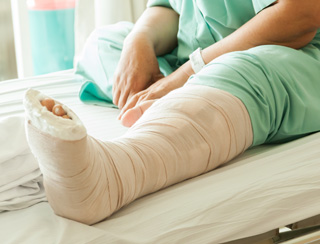 Most patients need help in the days following surgery, and at least some ongoing assistance until they are fully recovered to resume their normal daily routines.
There are many details to manage after surgery, like making sure that the patient is comfortable, surgical dressings are fresh and medications taken and that immediate needs are taken care of. Depending on doctors' orders and the type of surgery, the patient may be encouraged to get up and move around on a schedule so the body's normal functions are maintained.
If you've just had an operation, you'll begin to feel tired after your surgery. You may experience pain and feel fatigued. This is your body trying to heal itself and asking you to rest, so it can put energy into recovery. When you come home from the hospital, it's important that you and your family realize that you will need extra help for a period of time.
If you're part of a busy family, a senior or a person living alone, it can be hard for family members or friends to find the time to give you the care you need to make a full and healthy recovery. What time they do have, they may want to spend with you, not distracted with running errands or doing chores. A trained, experienced home caregiver can fill this gap and help you and your family cope by providing extra support following your surgery.
---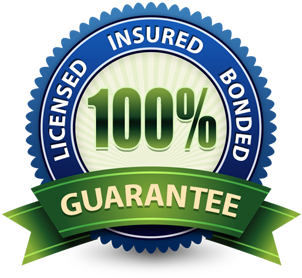 Licensed, Bonded and Insured
CareOne Senior Care is licensed, bonded and Insured. Our caregivers are direct employees with CareOne Senior Care. We provide workman's compensation insurance, pay their Federal, State and Local taxes and manage their schedules so you don't have to. CareOne takes care of the management side of home care, providing you reassurance that exceptional care will be provided so you can spend quality time doing the things you love to do.
---
"CareOne Senior Care has very accessible owners that know their client's needs. They provide quality care and have caring, reliable and dependable caregivers. I depend on CareOne 100%! "

-Capucine W.
2017
---
If you or a loved one are looking for home care agency services, contact us today! We would love to help your family in this time of need. Request more information and see why CareOne is the first choice for home care agency!