Premier Home Care Agency Services In Bloomfield Hills MI
Choose CareOne Senior Care For All Your Home Care Agency Needs In Bloomfield Hills!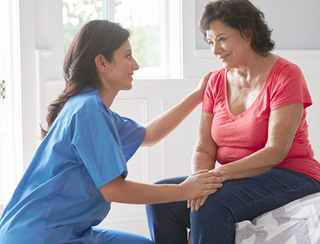 CareOne Senior Care is focused on helping seniors, the disabled, and recovering patients live healthy & happy lives. Our caregivers can help your loved ones maintain their freedom, independence and safety all while ensuring that they're taken care of. Our caregivers are not only compassionate, but also available to provide in-home care for as little as one hour to 24/7 live-in care.
Before beginning our services, we need to know more about you and your loved one. Our transition care manager will meet with you and complete a complimentary assessment to determine your care needs. Our goal is to get to know you, understand your lifestyle, what's important to you, any current medical conditions and the level of assistance needed to remain independent at home. We thoroughly explain the services available, answer all your questions and develop a client-centered care plan specifically for you. Completing this process also helps us to match you with your ideal caregiver.
Types Of Home Care Offered in Bloomfield Hills:
24 hours a day / 7 days a week
Hourly Care
Live-In Care
Holidays
---
In Home Accident Recovery Assistance in Bloomfield Hills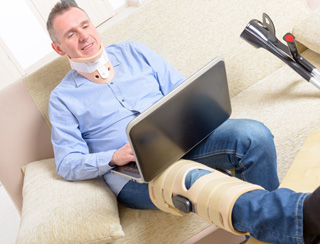 CareOne Senior Care understands the importance of having home care assistance with routine activities and extra support while recovering from an accident. It can speed recovery and help you and your family cope until you are feeling better.
Part of recovery from any kind of trauma is the ability to fully rest and recover. Many of us have family and other obligations that need to be handled, even when we are ill. Life's commitments and responsibilities don't stop for these situations, which can make things even more stressful. It's important to let go of as much as you can and let someone else take care of things in order to allow you to get the rest you need.
Senior Assistance After a Fall or Accident
Seniors may find that any loss of mobility, due to a fall or other accident, can have long-term effects on health and well-being. Home visits from a compassionate professional caregiver can be extremely beneficial and help promote safety, as well as a speedy recovery. Caregivers can help make sure medications are taken on the prescribed schedule, provide assistance with therapy, exercises and much more. We will make sure regular nourishing meals and fluids are provided and assist with personal grooming, bathing, toileting and mobility. We also provide companionship to help the senior better cope with isolation or loss of mobility, giving them a better chance to improve and re-engage with their normal activities.
---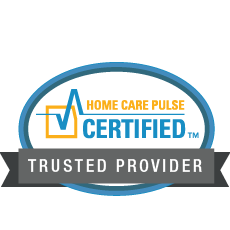 Home Care Pulse Certified
As a Home Care Pulse Certified provider, we are committed to giving you or your loved one the best in home care possible. We are actively gathering feedback from clients each month. As a client of a Home Care Pulse Certified provider, your feedback will be important to us and will help us better care for your needs.
---
"CareOne Senior Care has been a big help! It keeps me from worrying about my mom......the caregivers are great. The owners are always available and take care of everything for me and the office always call me if there is any kind of change. I like that!"

-Kay P., Northville, MI
2017
---
If you or a family member are in need of home care agency services, contact us today! We would love to help your family in this time of need. Request more information and see why CareOne is the #1 choice for home care agency!