Commerce Township MI's Premier Choice For Caregiver Services
CareOne Senior Care - Experts in Caregiver Services in Commerce Township!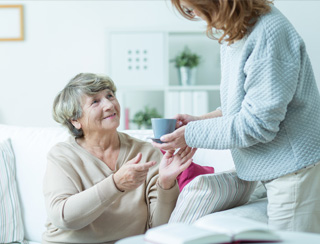 CareOne will provide the assistance you need to make sure that home is where you want to be. CareOne Senior Care is committed to enriching lives by providing nurturing, compassionate, reliable and affordable non-medical in-home care.
Before beginning our services, we need to know more about you and your loved one. Our transition care manager will meet with you and complete a complimentary assessment to determine your care needs. Our goal is to get to know you, understand your lifestyle, what's important to you, any current medical conditions and the level of assistance needed to remain independent at home. We thoroughly explain the services available, answer all your questions and develop a client-centered care plan specifically for you. Completing this process also helps us to match you with your ideal caregiver.
Types of Caregiver Services Provided in Commerce Township:
Private Home
Hospital and Rehab Sitter Services
Senior Apartments
Independent Living
Assisted Living
Nursing Home Sitter Service
We are here to help! You can reach out to us at any time without ANY pressure to commit to our services. Simply call or message us so that we can learn more about your unique situation and share how our caregivers can improve the quality of your life!
CareOne Senior Care offers a wide range of in-home care services ranging from basic companion level care to highly skilled in-home nursing care. If you or a loved one has had an auto accident, fall, injury on the job or is a senior in need of advanced care, having a registered nurse on your care team can be very beneficial. Specialty care by a registered nurse can either be in the form of care management or services provided by the RN. Our transition care managers will design a care plan specific to you and your needs.
---
Specialty services include, but are not limited to, the following:
Medication Management
Wound Care
Straight Catheters
PEG Tube Feeding
Hoyer Lifts
Rehabilitation Assistance
Memory Care
Parkinson's Disease
ALS Care
Chronic Disease
Stroke / TBI / Other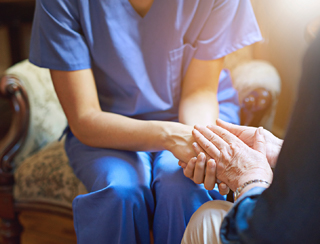 Companion care sessions are also a chance for the caregiver to check in on the senior's overall well-being. Companion care is an important adjunct to physical care services, like personal grooming or changing bed linens, since it addresses the whole person, body and spirit. Many seniors are less verbal in their elderly years, so in addition to conversational cues, an attentive companion caregiver may pick up on changes in mood, extra fatigue or other signs the client may need additional help or special attention.
No matter what the living or health situation may be, seniors can benefit from the many services provided by a companion caregiver.
---
Our Commitment to You
Our mission has always been to empower you or your loved one to stay connected with their individuality by enhancing their quality of life, wellness and independence in their own home. With the right assistance and the ideal care plan in place, remaining safely at home is everyone's first choice.
Our Five Star CARE Guarantee:
Care Quality Guarantee - We hire highly skilled, professional caregivers from the top 10% in the market. These individuals are pre-screened, interviewed, assessed, reference checked and given a comprehensive state and federal background check.
A+ Satisfaction Guarantee - We stand behind the home care services we provide with a 100% satisfaction guarantee. You can trust that any possiblee conflict will be handled promptly and any issue that arises during the course of our care will be remedied.
Reliability Guarantee - Our caregivers will be there for the scheduled shift. The CareOne advanced telephony scheduling system verifies within 10 minutes if they are or are not at their scheduled shift. Ideally clock-ins are made with a home phone, but if not our GPS system manages this for us and will even verify the location of a clock-in and clock-out. In the rare event that a caregiver is unable to keep their shift, we have back ups and will provide a suitable replacement. We understand that accountability and reliability is critical to your home care service.
Employee Guarantee - All of our caregivers are employees, not independent contractors like some other providers. Therefore, all our caregivers are covered with worker's compensation and unemployment insurance, FICA and income tax withholding. Additionally, they are bonded and insured for your peace of mind.
---
"CareOne Senior Care has been a big help! It keeps me from worrying about my mom......the caregivers are great. The owners are always available and take care of everything for me and the office always call me if there is any kind of change. I like that!"

-Kay P., Northville, MI
2017
---
If you or a loved one could benefit from our caregiver services in Commerce Township, don't hesitate to contact us today for more information! Our team of caregivers are sure to help your family in this time of need, so don't wait to claim your free in-home assessment and learn more about how we can help you or your loved one maintain their independence at home.